KAESEBERG | zwei punkt eins
Pictures and objects
08.10.2022 - 04.02.2023
KAESEBERG is a German artist who works in a variety of media, including painting, sculpture, and installation. He is known for his use of bold colors, geometric shapes, and abstract patterns. His work often explores themes of nature, the environment, and the human condition.
KAESEBERG was born in Leipzig, Germany, in 1964. He studied at the Academy of Fine Arts in Leipzig from 1982 to 1987. After graduating, he worked as a freelance artist in Leipzig. In 1994, he moved to Berlin, where he continues to live and work today.
KAESEBERG's work has been exhibited in galleries and museums around the world. He has won numerous awards, including the German Art Prize in 1995 and the Käthe Kollwitz Prize in 2000.
Born in Leipzig, Germany, in 1964
Studied at the Academy of Fine Arts in Leipzig from 1982 to 1987
Worked as a freelance artist in Leipzig from 1987 to 1994
Moved to Berlin in 1994
Continues to live and work in Berlin today
SOLO EXHIBITIONS (SELECTION)
2019 – subtext, Venet-Haus Galerie, Neu-Ulm
2018 – beauty & protest, Siller Contemporary, Berlin
2018 – beauty & protest, Siller Contemporary, Hamburg
2016 – circles, Galerie im Venet-Haus, Neu-Ulm
2014 – modus (with Thomas Thiede), Luitpoldblock Temporary, Munich
2013 – shadowplay, F40/Temporärer Kunstraum, Berlin
2010 – abstract movement, Galerie Ute Claussen, Hamburg
2008 – miniatur, Dogenhaus Galerie, Leipzig
2007 – mind the landscapes, Galerie Robert Drees, Hannover
2006 – memory stills, Galerie Fahnemann, Berlin
2006 – strange little secrets, Leonhard Rüthmüller Contemporary Art, Basel
2005 – innenspiegel, Neue Sächsische Galerie – Museum für Zeitgenössische Kunst, Chemnitz
2003 – celtic (wallpaintings), Luitpold Lounge, Munich
2002 – mixed, Baker & Mc. Kenzie, Gehry-Haus, Düsseldorf
2002 – kunstharzarbeiten, Galerie Rigassi, Bern
2000 – memory tape, Kunsthalle Dominikanerkloster, Osnabrück
1999 – abstract, Galerie Kunstmitte Heinz Holtmann, Berlin
1999 – kreis, Espace Hilger, Paris
1997 – desaster & ikonen, Overbeck-Gesellschaft, Lübeck
1997 – bilder, papiere, bronzen, Galerie Hilger, Wien
1997 – private voodoo, Goethe-Institut Gallery, London
1996 – egypt III, Galerie von Loeper, Hamburg
1995 – desaster serie, EIGEN + ART, Berlin
1995 – codex nuttall & n.y. serie, Schering Kunstverein, Berlin
1995 – egypt II, Institut für Moderne Kunst, Nürnberg
1994 – block, Galerie EIGEN + ART, Leipzig
1995 – park IV, Museum zu Allerheiligen, Kunstverein, Schaffhausen
1995 – review, Galerie EIGEN + ART, London
1993 – park, Galerie Condé, Goethe-Institut, Paris
1993 – park II, Galerie EIGEN + ART, Berlin
1993 – romanischer block, Janus Avivson Gallery, London
1993 – 26 signs, Comme des Garcons Flagstores, Tokyo, New York, Paris
1993 – Bilder, Zeichnungen, Skulpturen 1991-1993, Kestner Gesellschaft, Hannover
1991 – die äußere ikonographie, Galerie EIGEN + ART, Leipzig
1990 – rastplätze, Galerie EIGEN + ART, Leipzig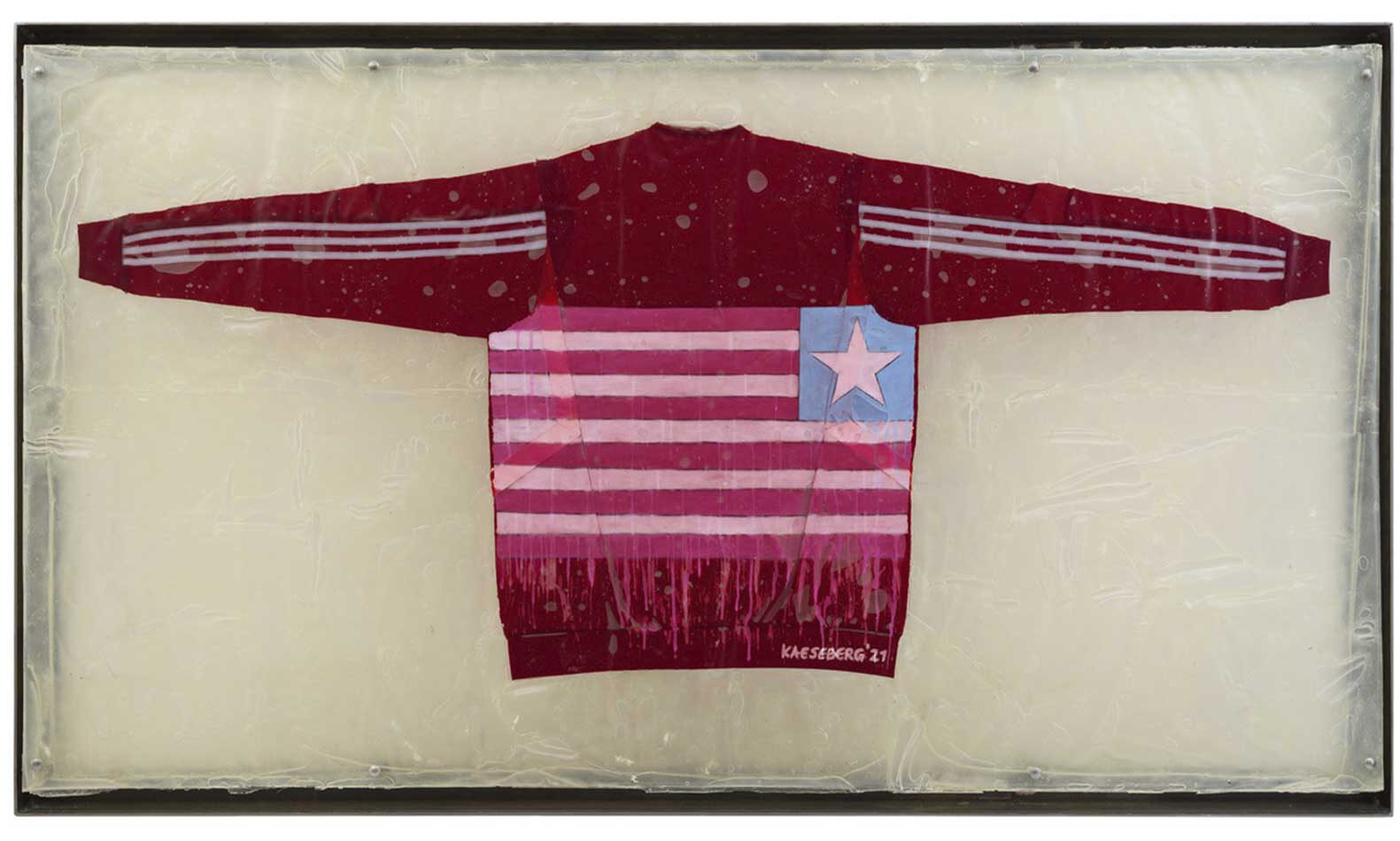 EXHIBITION PARTICIPATIONS
u.a. in Sydney, Berlin, Düsseldorf, Glasgow, New York, Wien, San Francisco, Hamburg, Leipzig, Basel, Antwerpen, Bern, München, London, Frankfurt/Main
Detailed list of exhibitions, bibliography and press archive at: Website www.kaeseberg.de
KAESEBERG Atelier
Foto: Uwe Walter, Berlin